5 tags
What is a dream?
Dreams are weird. They're not meant to represent anything factual in reality and yet they hold such significant weight on our feelings and emotions. How is it that something based on purely fiction and fantasy can play such a heavy role on our mood? The ripple effect goes on and can even affect other people around you (e.g. you killing your best friend's girlfriend or some weird shit...
Dreams
arisakaramorita: I think they mean something or can be interpreted when you wake up. They could show you what you desire, fear, or just give you replays of memories. It's weird how they can wake me up with a smile or with tears. & it feels really good to dream again, idk why, but it stopped for a while and all I had was darkness…
"The dreams in which I'm dying are the best I ever had."
– Mad World-Gary Jules (via no-longer-breathing)
A Striking Chord: "Dreamt" Doesn't Look Like a... →
crackedwings: So I just woke up from yet another dreamless slumber but then I remembered that I actually did have a dream and remembered how amazing they were and again have the same puzzling thought process: What are dreams? Why do I almost never dream? What do dreams consist of? And so many more…
4 tags
I need a vacation. Something to take my mind off things. I need to escape to somewhere far far away and just be alone for awhile.  Time heals everything. Just sometimes not fast enough. I tell myself I'll be okay. Everynight. Can we just for one night let the stars decide where we belong?
What I think about every night:
Somewhere In my heart I'm always dancing with you in the summer rain. 
Inspirational Quote
madsweat: "Unless you try to do something beyond what you have already mastered, you will never grow." - Ralph Waldo Emerson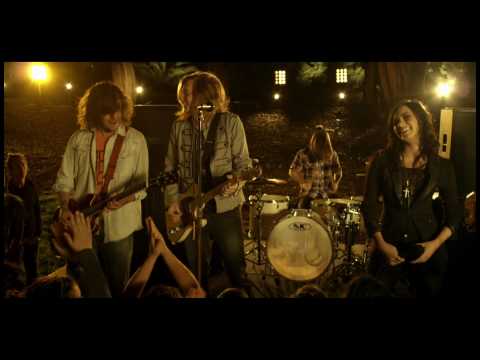 5 tags
Dafuq?
Is wrong with me? I ain't some sappy emo kid. Buck up and move on.
Update on NEN
I've officially completed 15 days of quality (self-proclaimed =p) workouts. Today was my 16th day. I think I might just be able to push for 20. Due to the frequent workouts, my body has been going through some modifications. I've dropped my body fat to 6.6% while maintaining a mass of 68kg. I plan to try to hit 73kg although that seems pretty far away…. Especially with all the...
Thought for food
"It blows me away every time I walk into a nice home and meet its proud, overweight, out-of-shape owner. They just don't get it. Your real home is not your apartment or your house or your city or even your country, but your body. It is the only thing you, your soul and your mind, will always live inside of so long as you walk the earth. It is the single most important physical thing in this world...
3 tags
Fitocracy Blog: Fitocracy Member Spotlight: Uziel →
fitocracy: In this edition of the Fitocracy Member Spotlight, we talk to Uziel, who went from 410lbs to a lean and mean 225lb in just 3 years! Username and current Fitocracy level: Uziel, Level 13  Age and Sex: Male, 31, 6'2" Current, and any 'before' photos: BEFORE: Warning:… This guy went from 407lbs (~185kg) to 225lbs (~102kg) in 3 years. And in addition to losing all those...
Facade
When your words does not match the tone.
2 tags
Day 9 of NEN
As you all know (or probably don't), this month is No Excuses November (NEN)! Point is to get at least 15 quality workouts for the month of November. First update at 9th Nov. Body aches like a bitch right now. I've done 6 out of the 9 days in November that have passed and plan to continue on for the next 2 days making it 8 out of 11 days. If I do make it to the gym the next 2...
The Spartan Warrior: Perceptions →
thespartanwarrior: What if your limitations were all an illusion? What if you were being held back, not by your circumstances, but by your mind? Though it is easy to recognize the perceptual bias of another, your own perceptions are more difficult to distinguish from reality. In many ways the world you see is of your own making. Consider what that could mean. The obstacles you perceive may not...
Within you I lose myself, Without you I find myself Wanting to be lost again.
Broken
I had plans with this one. Big plans. But it all seems so far now.
Who knows.
I wish last night never happened. I wish I didn't have to remember anything. I wish I could control what my mind creates. So many possible scenarios in my head, Too many. Pictures that make the heart weigh a thousand. Images that are too disheartening to imagine. A part of me doesn't wanna know the truth. I've never felt this way. Never felt so insecure. Only to be added...
1 tag
Good things come to those who wait.
Sometimes when you ask what's wrong and get 'nothing' in reply, it could be because they're just not prepared to disclose certain information with you JUST YET or they could be experiencing difficulties expressing their feelings JUST YET or you're probably just being paranoid. In 2 out of 3 cases, the best thing to do is give it time. When someone is ready, that...
1 tag
1 tag
Sleepless
"Insomniacs know better than anyone how it would be to haunt a house." —  Nightfall by Michael Cunningham Actually, I'm not suffering from insomnia this time. I'm currently enduring a severe stomach ache that made me roll around in bed like I was some kind of psycho dude craving for meth. In spite of all the pain that was hitting my abdomen, I managed to squeezed in some...
Contemplation.
What if the person you love is not in love with who you are? But rather for who you could be? What if who you could be, just couldn't be you for now? What if no one gave you the pat on the back? What do you do? There is no single definite answer for those questions. Nothing falls into complete black and white anymore. Everything is in shades of grey. Life is grey.
3 tags
Euphoria
I am at my happiest when she is at hers.
5 tags
The Spartan Warrior: Strength Training Lessons... →
thespartanwarrior: Jermaine Nelson asks… "Will the (StrongLifts) 5×5 program keep me from being cut, I was under the impression that if you want to get cut its about diet but what about lifting to get cut. There are no specific muscle groups being worked on because of compound using all. I like the program but…
3 tags
3 tags
Rain
- Not the Korean star, you shitheads! I'm talking about mother nature's rain. Somehow, there is just something about a heavy rain that makes your brain wanna turn off and close your eyes.